Zetec, whats this?
---
the_big_1

-

26/8/20 at 08:04 PM

Hi guys,

Knowing our local expert will be on this like a car bonnet, I thought why not lol.

Whats this on a Zetec silver top head and how does it work / how to check its ok?


---
loggyboy

-

26/8/20 at 11:55 PM

Just a bung I think. In most its a got a smooth cap.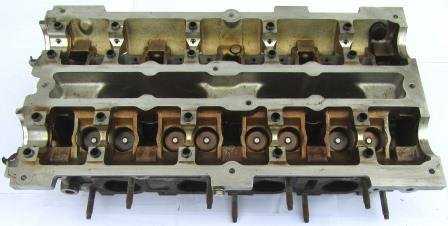 ---
Charlie_Zetec

-

27/8/20 at 02:36 PM

Pretty sure that's the head oil retaining valve in the head (assuming it's between cam follower lobes).

If it's an original item on a silver top, there was a new version released - pretty sure it was the same time they changed the oil spec to 05W30.

Don't know how to check if it's working properly, but if memory serves it's not an expensive item for the sake of replacing it if the engine's apart....
---
the_big_1

-

31/8/20 at 08:20 PM

Anyone know where to get one, struggling to find it
---
Charlie_Zetec

-

31/8/20 at 10:30 PM

Got mine from main dealer in the end, but donít have part number to hand Iím afraid. Other than that, I think Scholar used to keep them in stock?
---
the_big_1

-

1/9/20 at 07:28 AM

Was it expensive from the dealer? Trying to get hold of scholar but no replies
---
the_big_1

-

1/9/20 at 05:27 PM

Looks like you can not get them.any more, local dealer says I would have to buy a new cylinder head if I want one lol
---
Charlie_Zetec

-

1/9/20 at 09:46 PM

I think the Ford part no. is 1041884 - was under £10 when I got one, but that's going back circa five years now....

Definitely not available from Ford, or just a lazy (perish the thought) parts advisor??
---
the_big_1

-

2/9/20 at 06:07 AM

Yeah, looks like Zetec days are over. Won't be able to re-condition them any more :-(
---