Speedo sensor help
---
pekwah1

-

28/11/17 at 08:50 PM

Hi Guys,

I have a digi dash which is not a brand anyone will have heard of, but my speedo pickup bracket failed and looks like i've killed the pickup as below: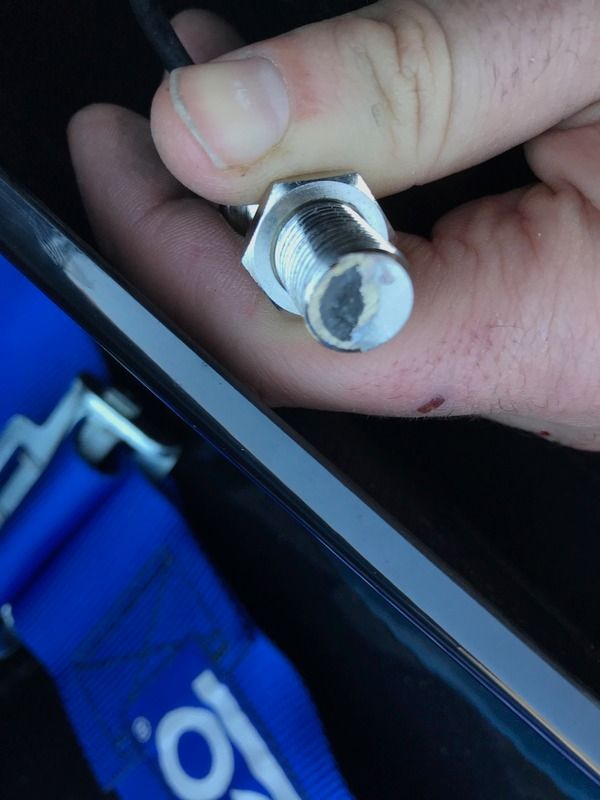 It obviously just picks up off a magnet, but are these usually the same kind of sensor, i.e. can i just buy another one of a particular type and just chop and wire it into my existing connector?

Thanks in advance.

Andy
---
mcramsay

-

28/11/17 at 09:06 PM

It depends if itís a Hall effect sensor or reed switch, how many wires are on the connector?
---
pekwah1

-

28/11/17 at 09:19 PM

2 wires sir
---
rusty nuts

-

28/11/17 at 09:28 PM

Have a look at the Greengauges website, part of Speedy cables
---
mcramsay

-

28/11/17 at 09:38 PM

http://www.acewell-meter.co.uk/Acewell%20Accessories%20and%20Sensors/Speed%20Sensors%20-%20Magnet%20type/ACE-G.htm?action=full&id=11
---
pekwah1

-

28/11/17 at 09:43 PM

thanks very much!
---
watsonpj

-

29/11/17 at 08:07 PM

etb Digidash?
heres there sensor.

http://www.etbinstruments.com/index.php?route=product/product&path=99_110&product_id=56

Pete
---
MikeRJ

-

29/11/17 at 11:34 PM
quote:

---

Originally posted by pekwah1
2 wires sir

---


Two wires suggest it may be a variable reluctance sensor (a coil of wire with a magnet) rather than hall effect. Have you tried measuring continuity across the wires with a multimeter? If it's open circuit then it's dead, otherwise they tend to have a resistance between a few hundred of ohms up to maybe 1 or 2 kohms.
---