Heretic locost
---
zoranR

-

20/3/18 at 10:48 PM

Only way to have registration plates on homemade car in Croatia is to redefine body over chassis.Everything else is complicated than mission on Mars.
After checking situation with CVH /Croatian vehicle center/ inspector in City of Split i decide to apply papers for "redefine body of vehicle".
Basics;
Naked '73.Volkswagen Bug 1300 chassis with some "7" silhouettes and lines...
This is not traditional "locost" or "seven"...i'ts my low&slow dream for spending money reserved for beer,cakes,smokes,drugs...

Searching for Bug with papers and not so far finished on Island of Brac in central Dalmatia.Towing costs are 500 Croatian Kuna /cca. 70 Euros/ and "Yolande" is come home on yellow metal horse;

https://imgur.com/8M5J0BM

Free weekend;

https://imgur.com/a/g5wr7

https://imgur.com/py5smCb

https://imgur.com/Kw5NDF4

Chassis;

https://imgur.com/4k7AFd4

Changed tire dim. to small 175-50-13

https://imgur.com/u4dzS5X

Changes on chassis:

https://imgur.com/mtwO4WH

https://imgur.com/EYzAwg1

https://imgur.com/Zttm18J

https://imgur.com/8RZf04b

Sport seat


https://imgur.com/k1JIxmA

My version of twoseater;

https://imgur.com/tmsZvvd

https://imgur.com/tmsZvvd

Testing ...testing...

https://imgur.com/9uF6nes

https://imgur.com/ZAdJtwb

https://imgur.com/AL9KkOZ

https://imgur.com/arkfm7o

Eyes;

https://imgur.com/k17HUtS

Rear eyes


https://imgur.com/ToJMLyn

Wiring...

https://imgur.com/x7qbzxL

Camera died...

[Edited on 20/3/18 by zoranR]
---
JAG

-

21/3/18 at 08:00 AM

Hello and Welcome to the madhouse


We, in the UK, should be grateful for the more liberal laws that allow us to build our own cars - your post should remind us of that.

Having said that I've got to congratulate you on redefining the body of that VW Beetle


It looks like you're going to end up with a really nice car - I hope you have a lot of fun driving it.

How will you make the classic Seven bodywork? Will it be Steel or Aluminium?

What's the final weight likely to be?

and do your laws allow you to tune the engine at all?

Good luck with the rest of the build
---
zoranR

-

21/3/18 at 10:05 AM

Thank you,
Madhouse have open door...please check...

My toy will have steel sheets and cca. 550 kg. I do not belived in fiberglass .Croatian law approved 30% bigger power of engine with serious papers for that.Complicated...

First run with "Yolande" was be before couple days with mu 13 y. son.

[Edited on 21/3/18 by zoranR]
---
nick205

-

22/3/18 at 09:32 AM

As above, in the UK, we should appreciate the more relaxed attitude that allows us to build our own cars!

Looking at your photos well done for what looks like some very hard work on the Beetle - good effort.

I'm not sure about standing the car on beer barrels - I wouldn't like to be underneath the car.
---
zoranR

-

22/3/18 at 12:09 PM

Beer barrels are very hard,light and safe,everyone on domestic forums commented this pic
---
zoranR

-

26/3/18 at 07:05 PM

First attempt of engine cover;



Second version under construction;




Cooling turbine resized and exits for heating blocked...here in Dalmatia we do not need that


[Edited on 26/3/18 by zoranR]
---
Mr Whippy

-

27/3/18 at 06:25 AM
brilliant love it


I use to have a VW Beetle based beach buggy, fast with the 1600 engine
---
zoranR

-

28/3/18 at 09:51 PM

Older brother just watch progress under snow in Split after 6 years...duration;one afternoon
---
zoranR

-

23/4/18 at 08:13 PM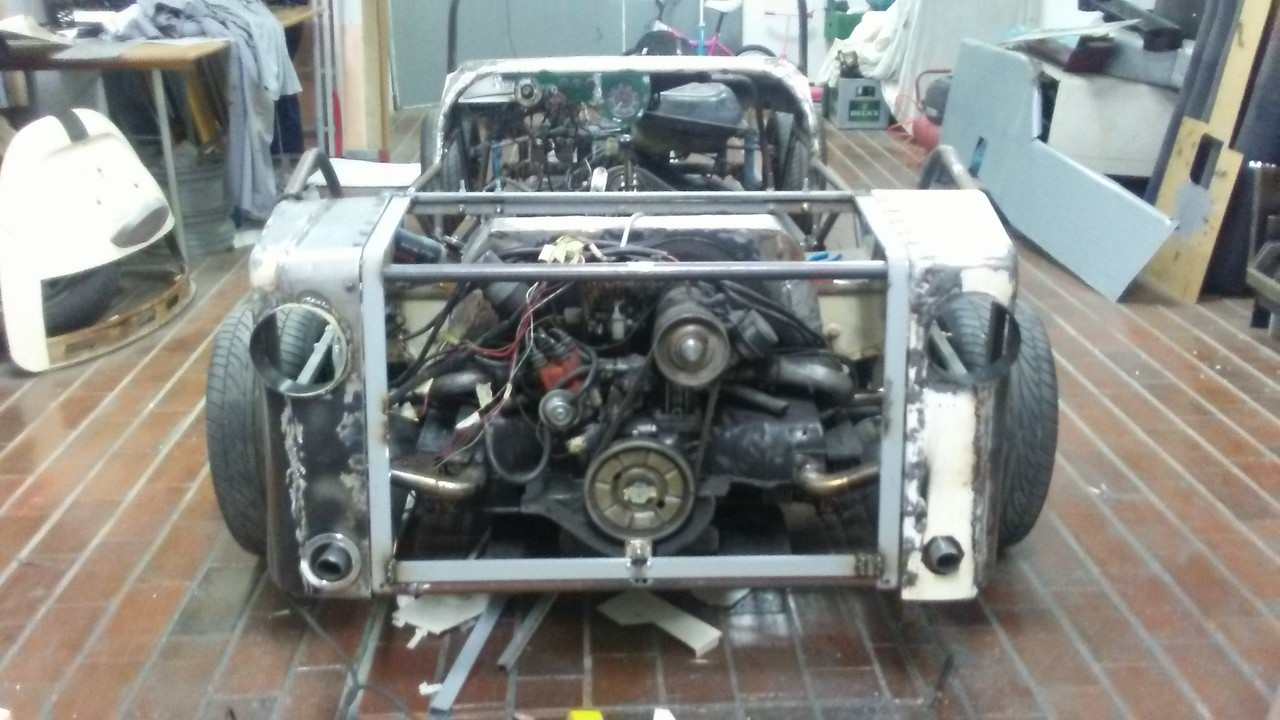 third version of engine cover...first is ugly,second nicer but twisted third have solid corners and door in center,stronger structure and must be better solution...
---
zoranR

-

4/5/18 at 07:27 AM

When you have free time between work,two kids and family things only way is put your head in situation like this;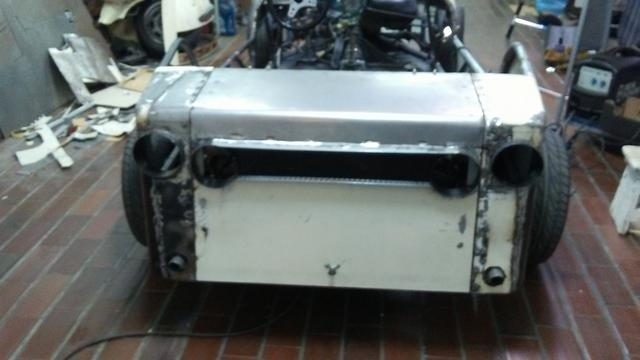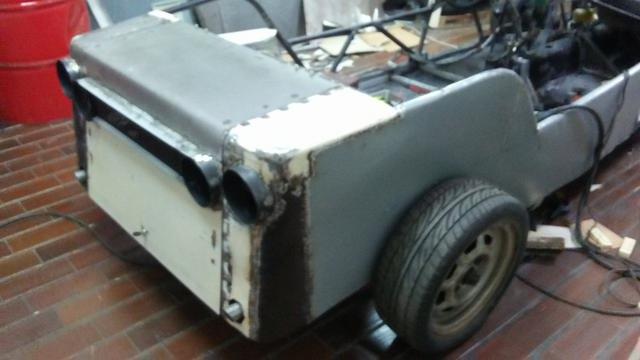 ---
zoranR

-

13/5/18 at 07:14 PM
---
swanny

-

14/5/18 at 08:00 AM

if you keep the front 'grill' area you will be able to put luggage in there :-)

really love this. my beetle loving friend slightly less so!
---
zoranR

-

16/5/18 at 03:11 PM

yesterday cleaning and light coat
[img]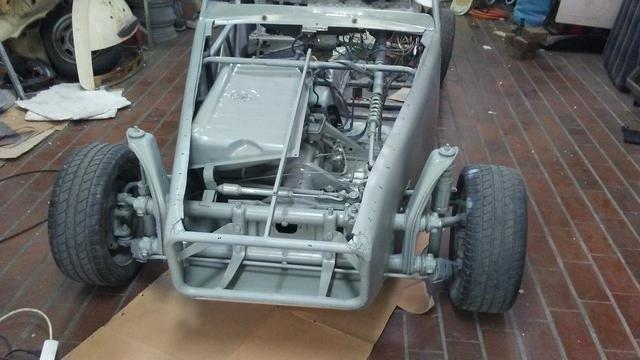 capture [/img]
---
zoranR

-

24/5/18 at 08:25 PM

A little progress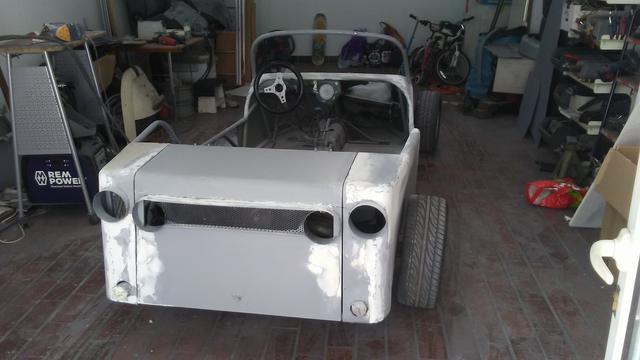 free picture upload
---
zoranR

-

14/6/18 at 08:29 PM

Friend bent pipes...


image hoster
---
zoranR

-

21/6/18 at 10:32 PM
---
zoranR

-

8/10/18 at 09:18 PM

Summer is gone,kids are in school...time for "Yolande"
Seats are from '08. Hyundai,Seat belts from '98.Fiat Uno,outside mirrors from some scooter /cut and adapt/...too much small jobs for a little free time


png pic host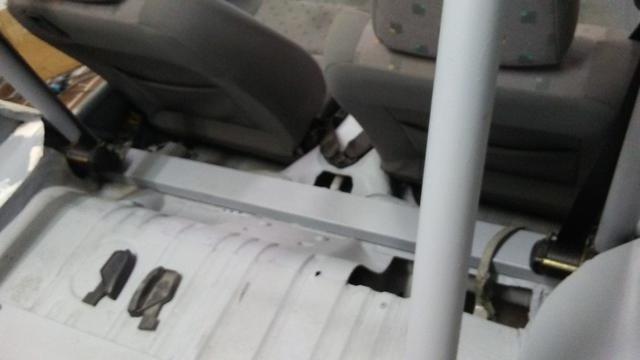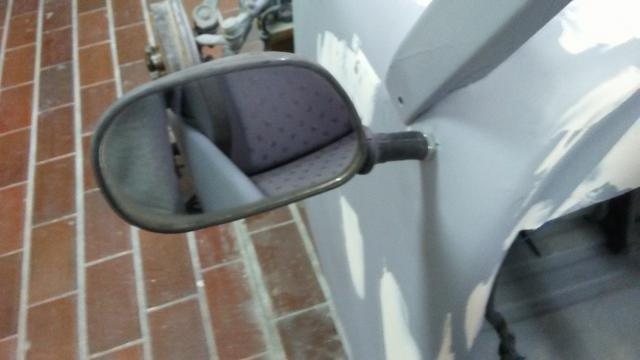 Epic mess for shinny result;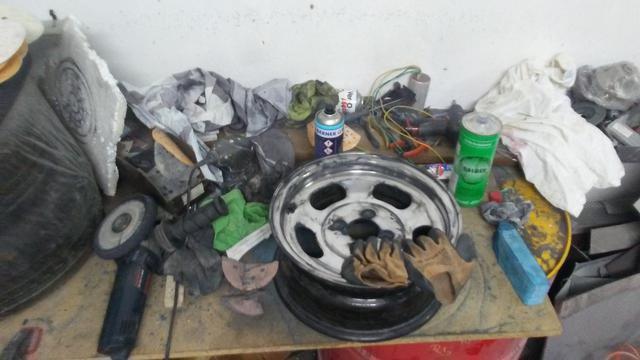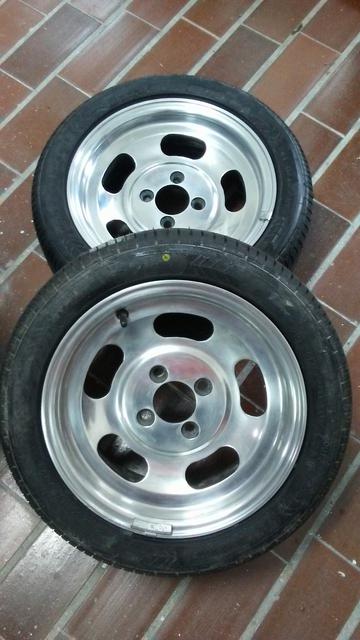 On day light after long time...time for compressor and dust dance...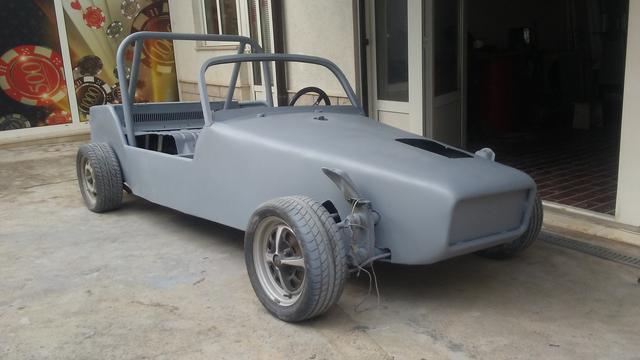 ---
Mr Whippy

-

9/10/18 at 06:33 AM

you've done very well
the essence of the locost is certainly there and looks much more fun than the original beetle. With such tight laws your car will no doubt stand out from the crowd. Looking forward to seeing it finished


My only question is... are you remembering how the rear suspension works?? yours looks like the original swing axle version and so when the rear is loaded up, like when going round a corner, the wheels will tilt in at the top and it looks like you have very little clearance between the wheel & body work.Certainly not enough for that kind of suspension.



[Edited on 9/10/18 by Mr Whippy]
---
zoranR

-

9/10/18 at 01:10 PM

Thank you for advice but alu Slot mags are 20 mm deeper of this rims on last picture so gap between wheel and body will be o.k.
Distances are always solution
---
zoranR

-

28/11/18 at 06:59 PM

Some attention on older brother of Yolande...free place and time on work...only on Balkan...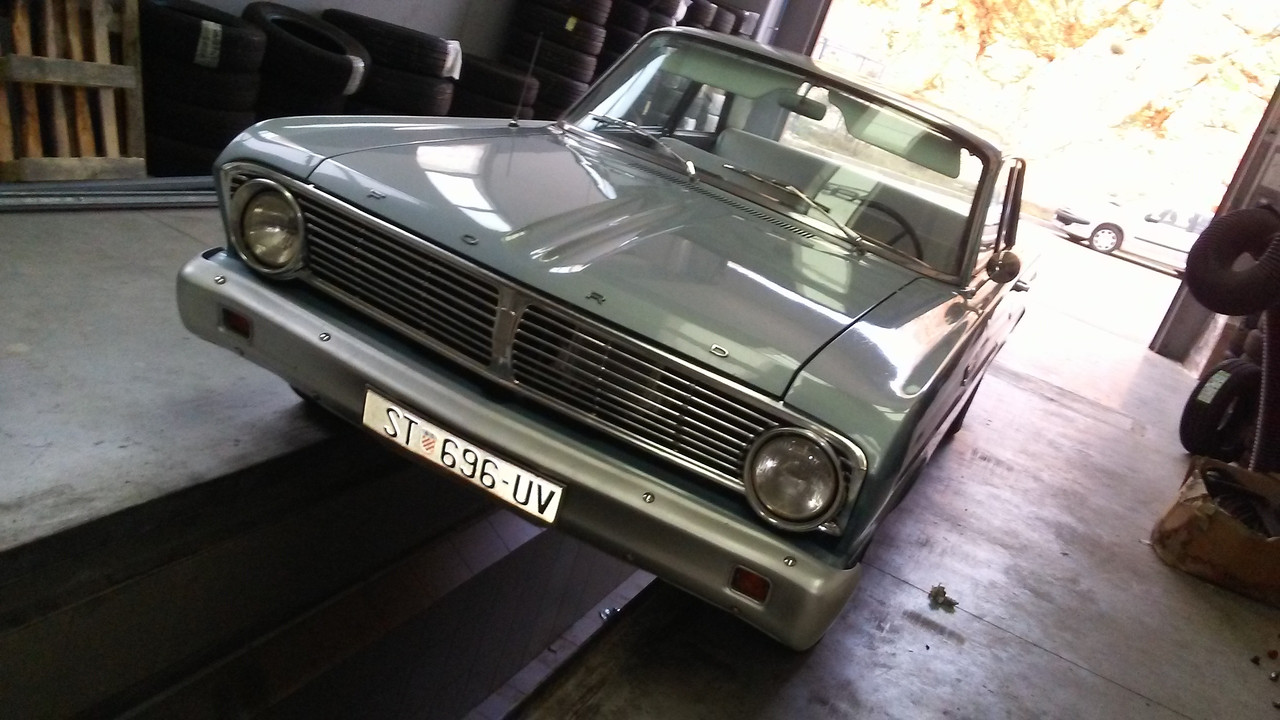 Automatic gearbox pan removed,drain oil overnight,replaced filter and clean what i could: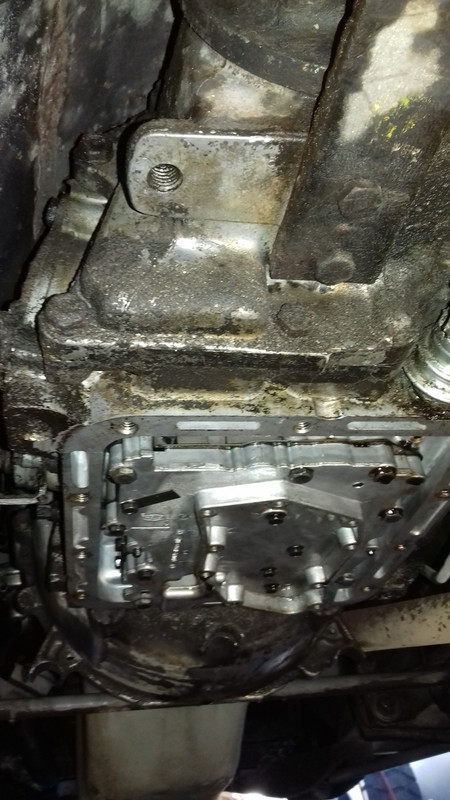 Small attention on oil pan: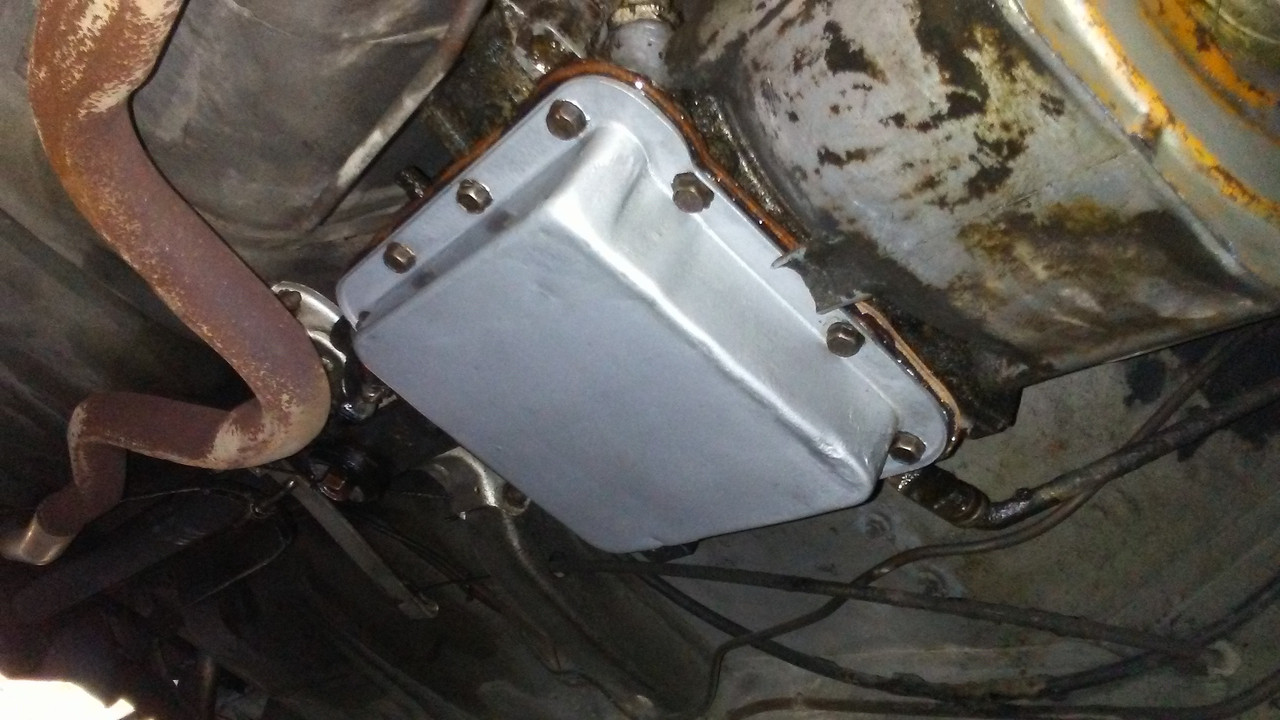 ---
zoranR

-

22/12/18 at 07:27 PM

First drive....pictured with ashtray hehehehhe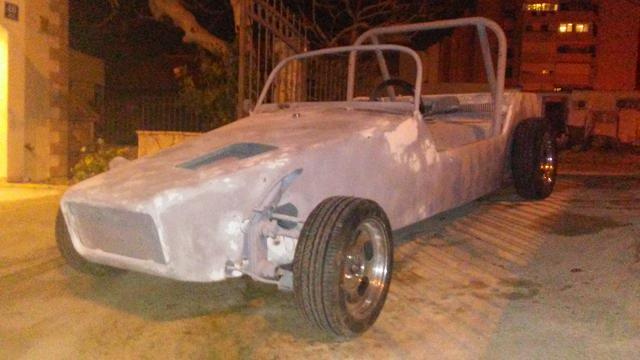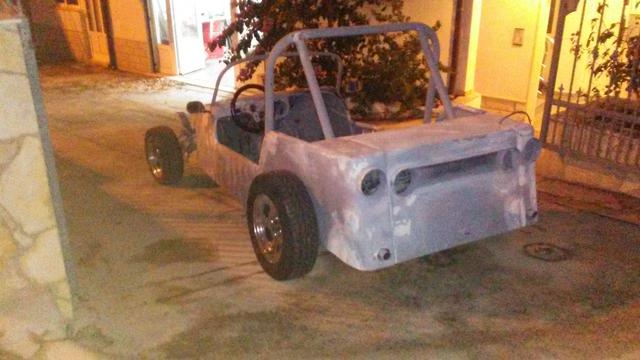 ---
zoranR

-

3/1/19 at 10:38 PM
---