FS 1980 BMW R100 T (Motorcycle)

Hi all,

I'm currently selling my 1980 BMW R100 T motorbike and thought I'd post it up on here in case there's anyone interested (or might know someone who is):

After a bit of deliberation over what constitutes the 'perfect' garage compliment of machines, I've decided that I'm going to hive down the number of bikes I own into something a bit more in line with what I want.

So, here for sale is my 1980 R100T. I love the bike, but want to change now to a 650 Dakar or Sertao which will replace both the R100, '73 Bonnie and my current CCM 604.

It's been a rolling restoration which I've had for a couple of years and in that time I've put a fair deal of time and effort (and money) into getting it to where it is now.

Here's a list of things that I've done during my ownership (that I can recall!):

Full service.
All bodywork blast cleaned and freshly painted, with new decals and badges all round with the exception of the rear seat badge (because I couldn't find a brand new one with the 'T' designation).
Chris Shaw stainless steel kit - most of it's fitted but there are a few bits I've not managed to get round to yet (see pics).
New Metzeler Lasertec tyres front and rear.
New seat.
Forks fully rebuilt, including the fork bottoms being vapour blasted, so look like new.
Fitted 'S' pattern bars (bit more like the riding position I prefer, but have the original 'T' bars still).
New bar grips - I went to the early R90S type grips as I prefer the feel.
I've fitted an Odyssey Extreme PC680 battery.
Braided hoses on the front brakes, along with new pads in the calipers.


The bike comes with a set of BMW panniers (the roundels have dropped off, but I happened to have one spare - another is needed to complete) and also has an original tool kit, first aid kit, tyre pump and I picked up a new owners manual from Motor Works to complete the set. When I first got the bike and was changing the rear bulb, I also found a spare key tucked in the tail lamp housing.

It's not perfect by any means (though admittedly for something that's only slightly younger than myself, it's in better shape than I am!).

I've had a bit of an issue with the speedo, which I think is resolved but ideally would be replaced with another unit or sent away for a refurb (something I've just never got round to doing). The tacho glass is also cracked.

There are a couple of little marks around the paint which have come from normal riding , but nothing to write home about.

The bike runs very well, and I've never had any problems with it at all. It's lovely to ride and has been a pleasure to own. It's done about 33k miles, which might creep up a bit over the next few weeks if the weather stays good

However, I currently have 3 bikes and want to get the number down to 1 so I can make room for a toy car of some sort (my wife isn't into bikes and wants to get another 4 wheeled machine for weekend bibles out).

So the BMW is to go, as will my CCM 604 and '73 Bonnie (an unstarted project for anyone interested) to make way for a 650 Dakar/Sertao and probably an MG Midget or Westfield.

I'm looking for £3,500 for the R100. I'm located just north of York.

I think that's about all there is - if I've missed something or anyone's got any questions or wants a bit more detail, I can be contacted on 07884 007 863 or email Steve.Bunter@me.com (or just PM through this forum).

I also have a bunch of spare parts which I'll post up separately, including another set of forks (need rebuild), an original 'S' Fairing, seats, bodywork, tank (has a leak, but might be useful to someone), volt meter and clock, Haynes manual plus some other sundry bits and bobs which I'll have to work my way through.

Cheers,

Steve

Now for some pics if I can hopefully get them to work...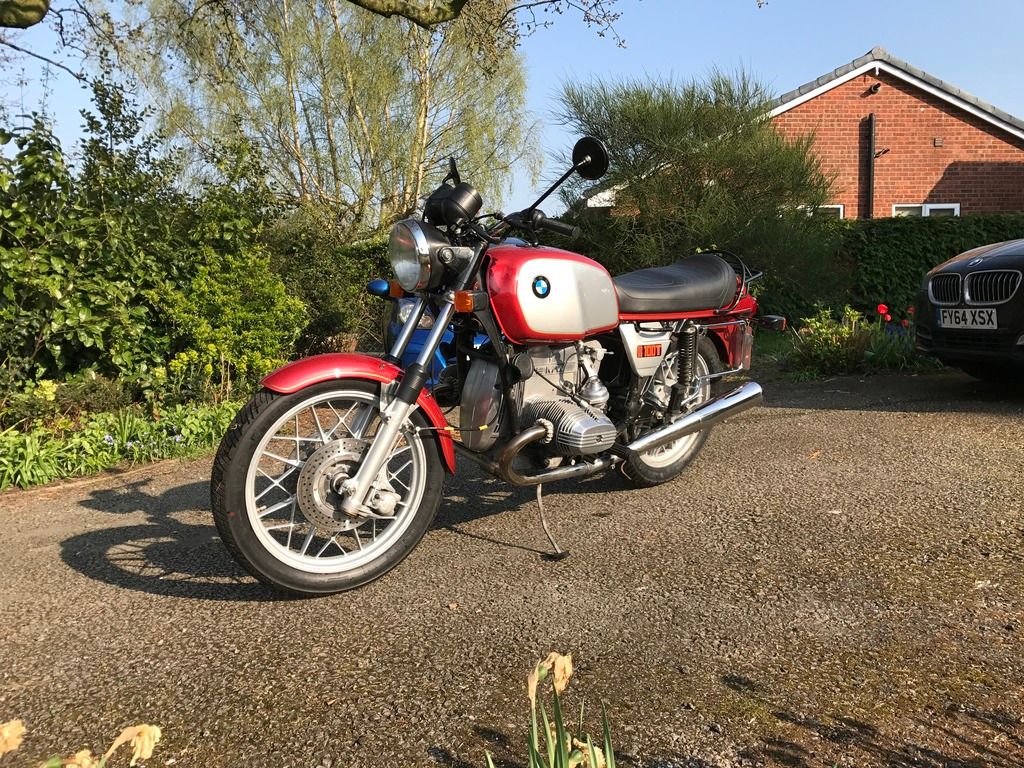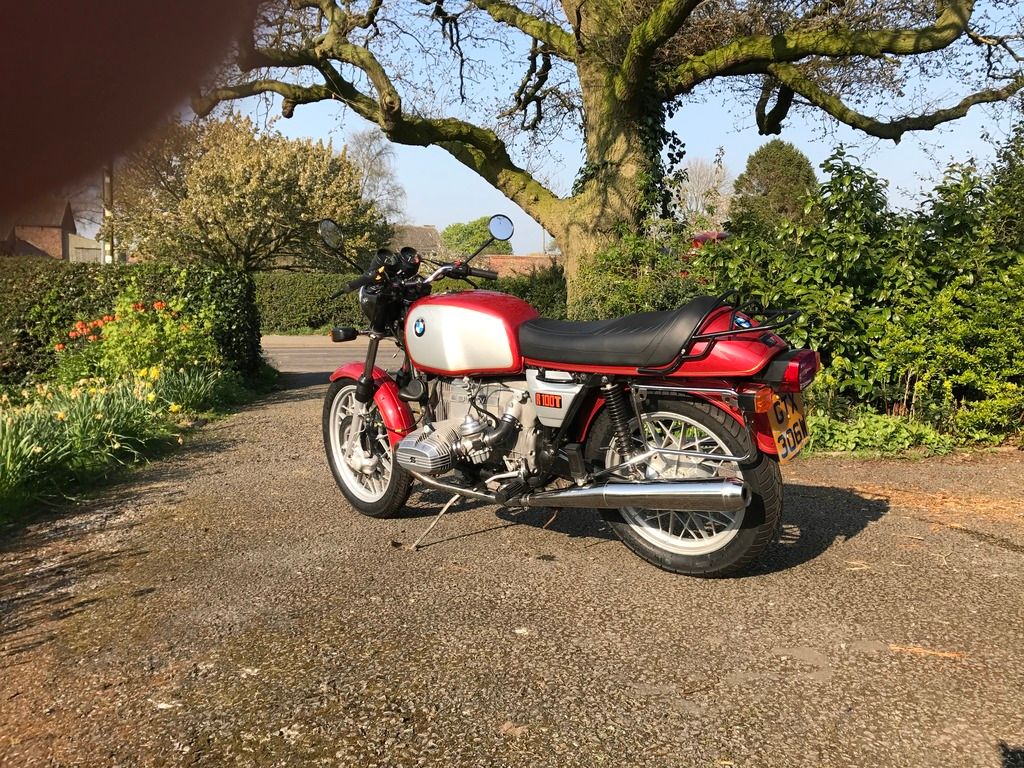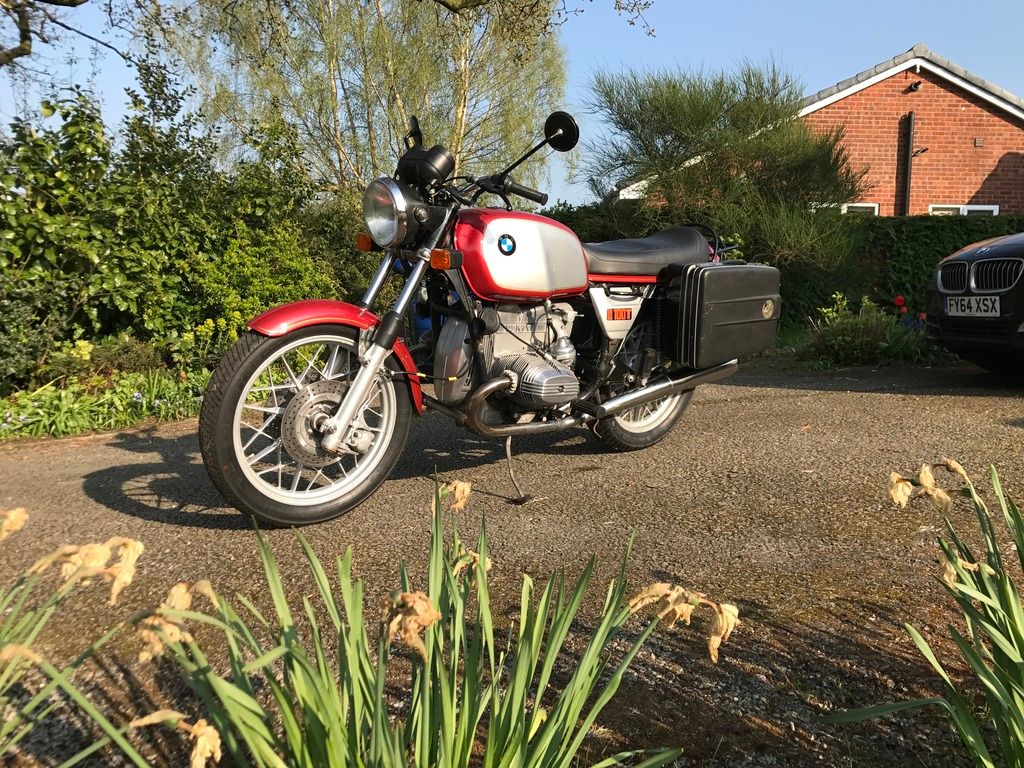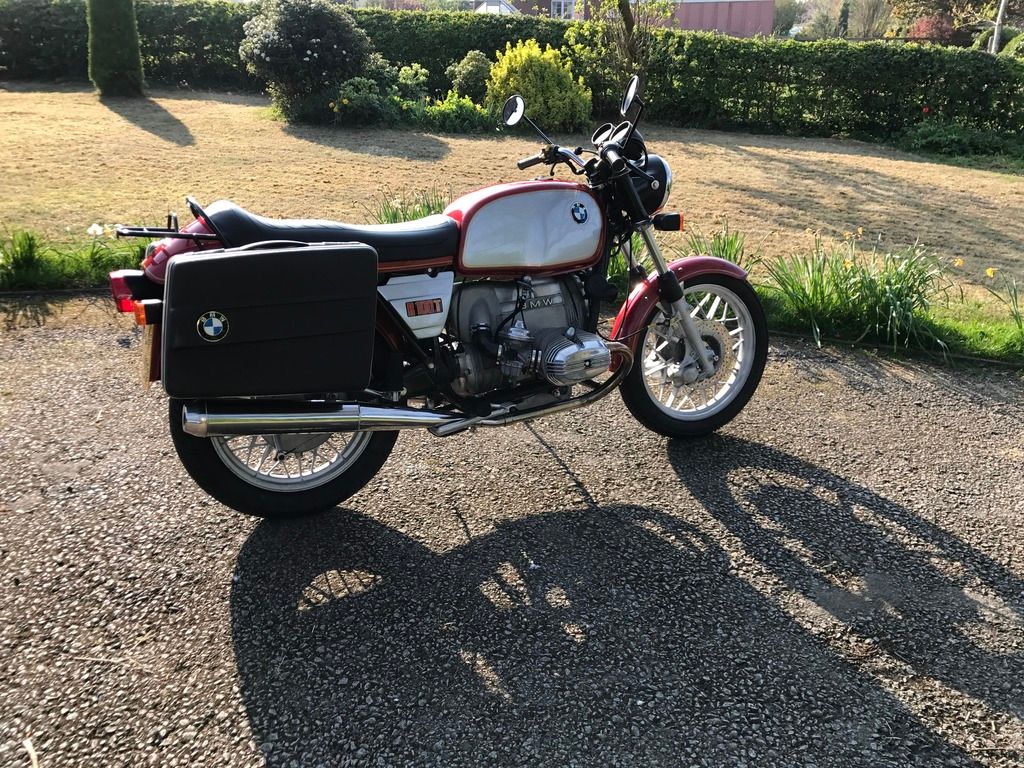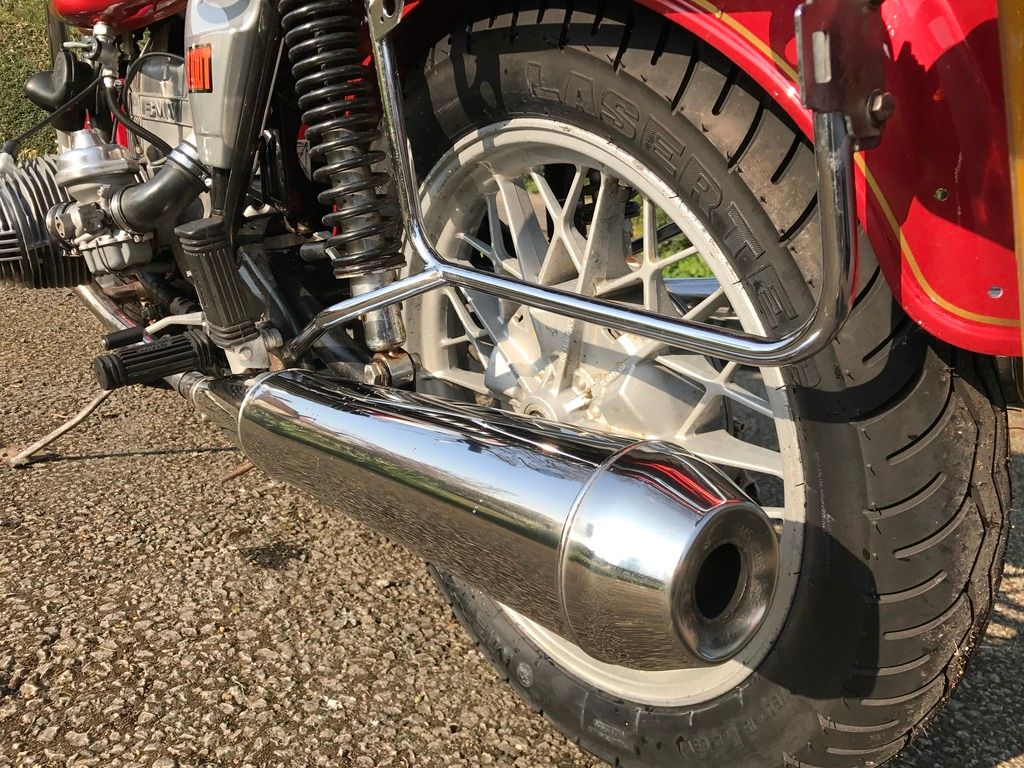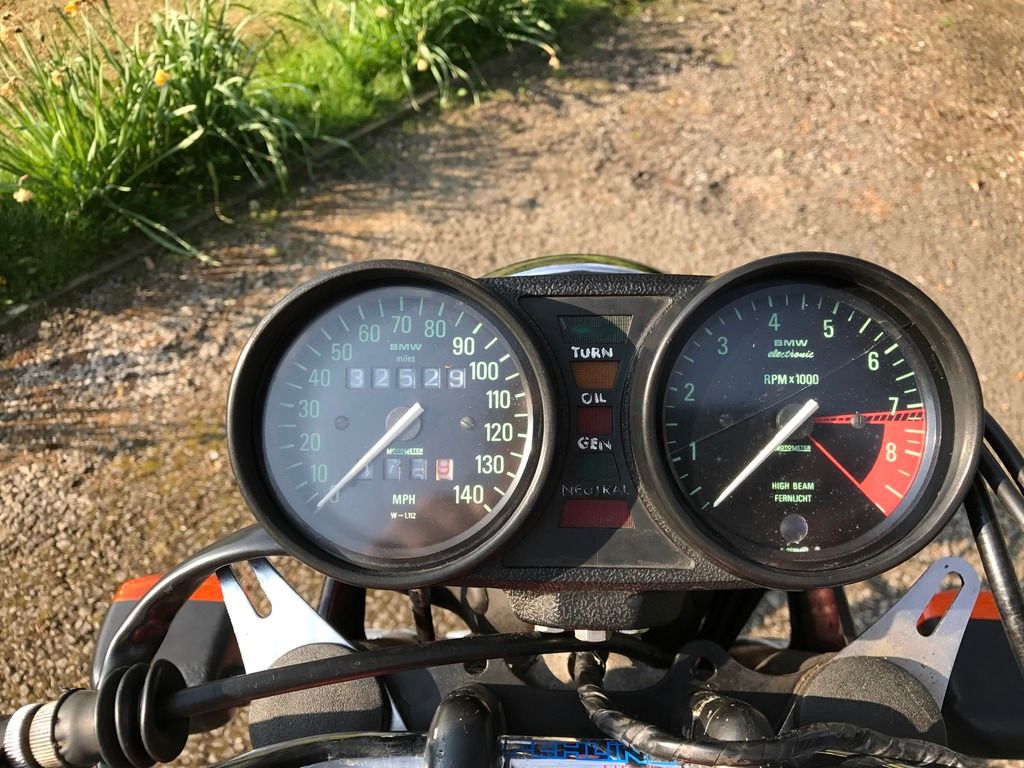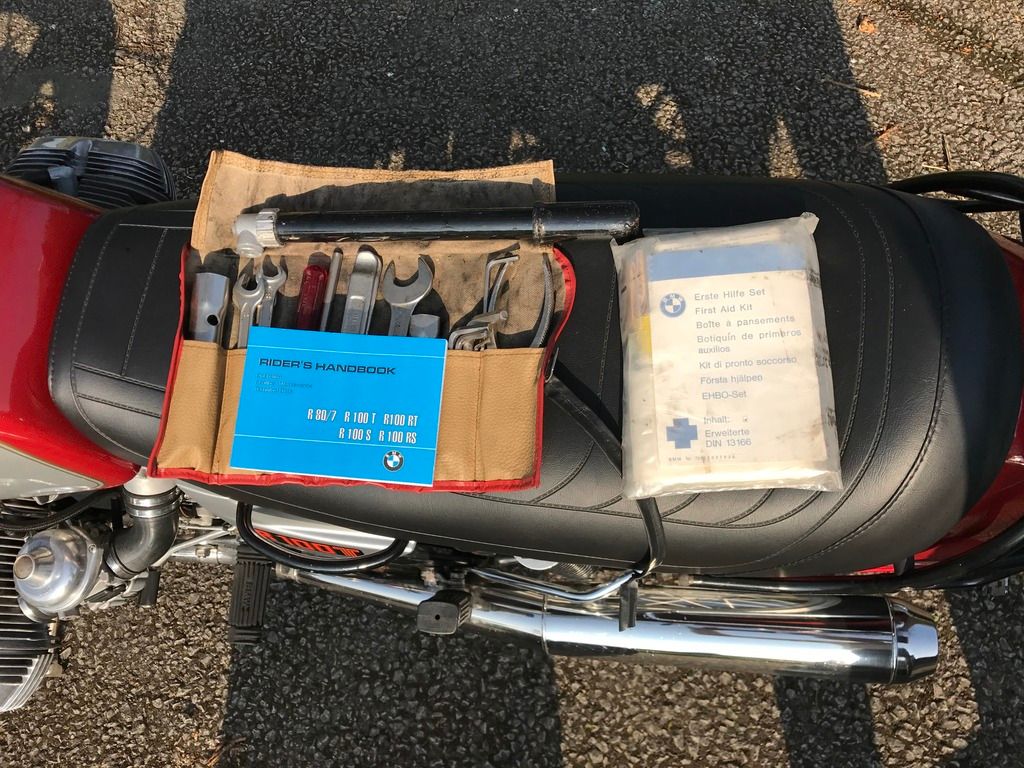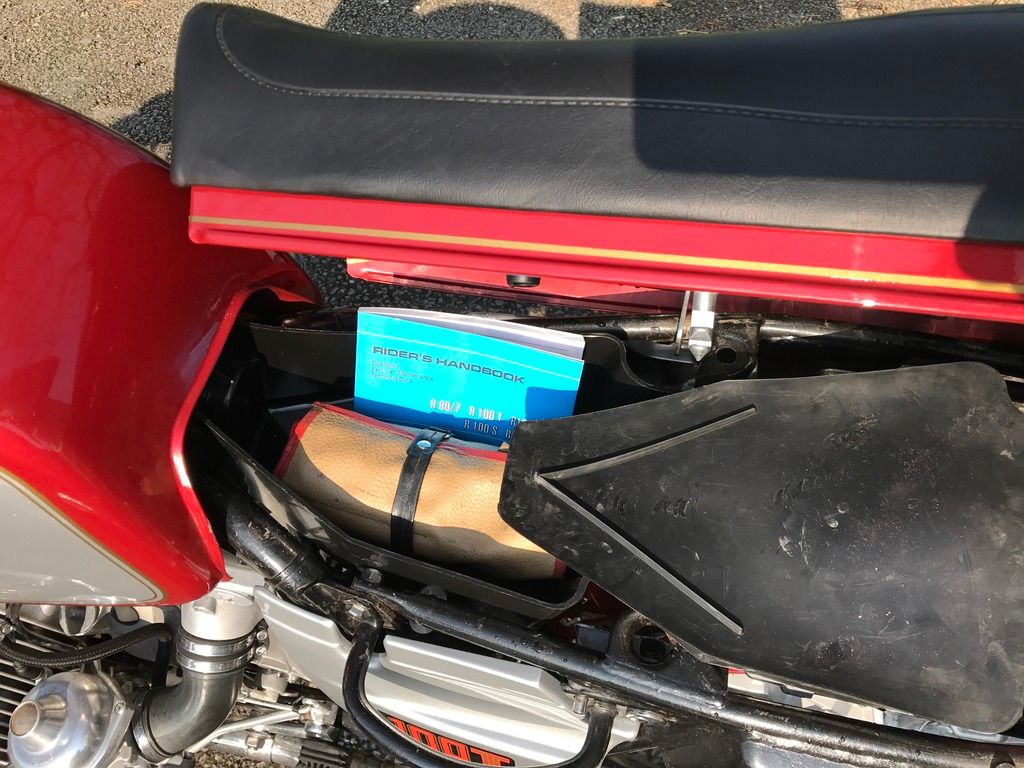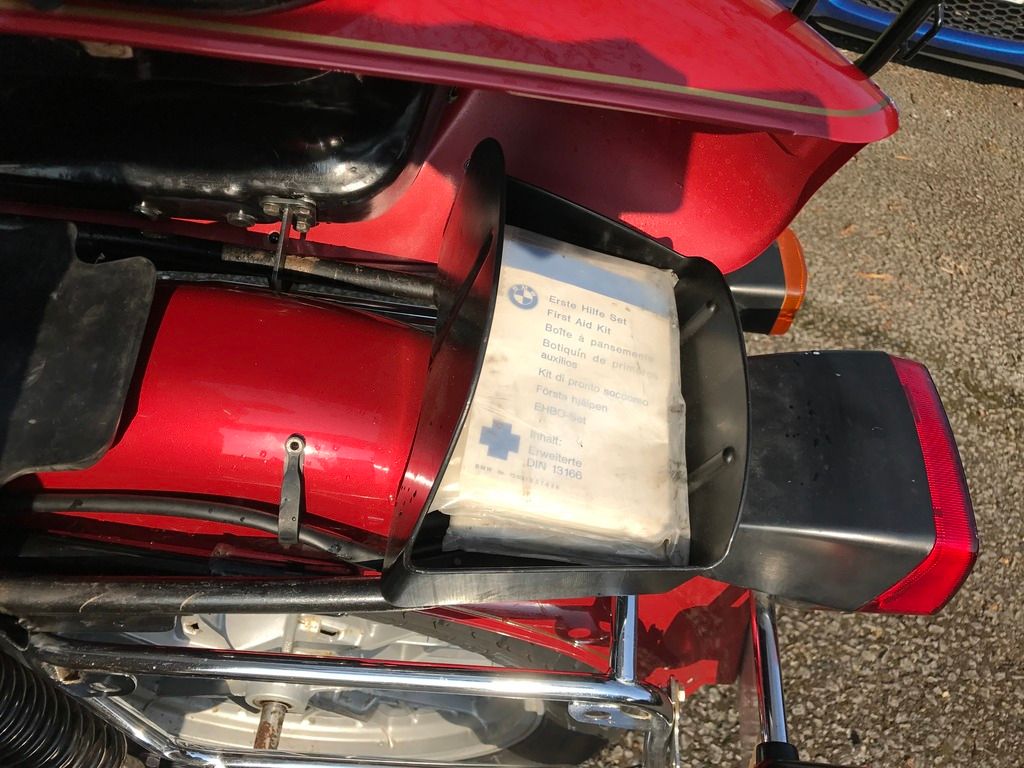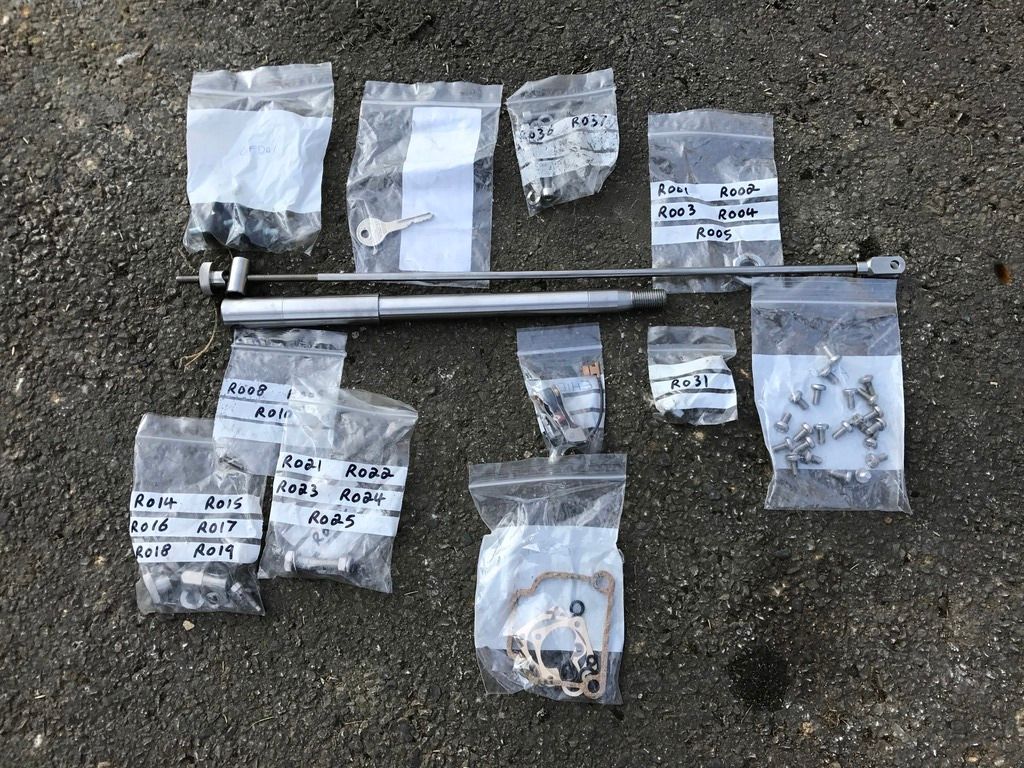 Is this a TRADE ADVERTISEMENT?? Click HERE to report it!