FS: 1973 Triumph T140 Bonneville (Project Bike)

Hi all.

I put my R100 T up for sale on the forum and mentioned in passing that I have a Bonnie and a CCM 604 for sale, so figured I'd put up a post on the Bonnie on the off chance someone might be interested.

It's a 1973 T140 recently imported from the US where it originally resided in Indiana. It's therefore one of the first of the 750's and an Oil In Frame model. It's showing about 15,500 miles on the clock, which I wouldn't rely on being correct since 1973! However, the condition of the bike generally seems original and in good condition so there's a chance it's correct.

It's clearly been modified over time, but all of the work seems to be well executed and well thought out. It's not an original paint job, and should certainly be considered a project (it looks far better in the pics than up close).

The good news is that everything is in generally good condition (apart from some of the consumables like rubber bushings and brake hoses etc. but these would be obvious replacement items for upgrade anyway).

With the help of a friend who knows these bikes inside out, we got it to fire up reasonably easily and I was delighted to find out it's running a boyer ignition already, which will save a bit of time and money in doing so later.

The rear loop of the frame has been replaced, which is a notoriously weak part of the original design. The work has been executed very well, and the addition of a fuse bracket is well thought out. My plan had been to make into either a street tracker (therefore the rear loop would have been removed anyway, Trackmaster style) or a desert sled. Either way, I have a spare rear loop from another Bonnie frame to weld in if desired.

The seat shown is a pattern Bonnie seat, which isn't the one the bike came with when it arrived, and isn't properly fitted at the moment. The seat it arrived with is there and will come with the bike - it's in good condition but is quite heavy, though again it's fitment is well thought out and executed.

I haven't done an awful lot with this bike yet, apart from replace the US market ape hanger-esque bars with something a bit more, in my view, appropriate. So it's got new bars, new grips and I have sat in the garage a new set of foot peg rubbers and a brand new battery ready to go on.

It's not yet UK registered, thought I do have all the necessary paperwork to get it done - my understanding is that all it needs is an MOT and then send the relevant paperwork away.

The answer to the big question is yes, it has matching numbers on frame and engine.

All in all, it's a great base for a Bonnie project, whether it's a tracker, desert sled or restore back to original (I've considered all 3 at different times).

I'm looking for £3,500 for it as it stands which is about what it stands me at the moment.

If anyone has any questions let me know - I can be contacted on 07884 007 863, email Steve.Bunter@me.com or drop me a PM through the forum.

Cheers,

Steve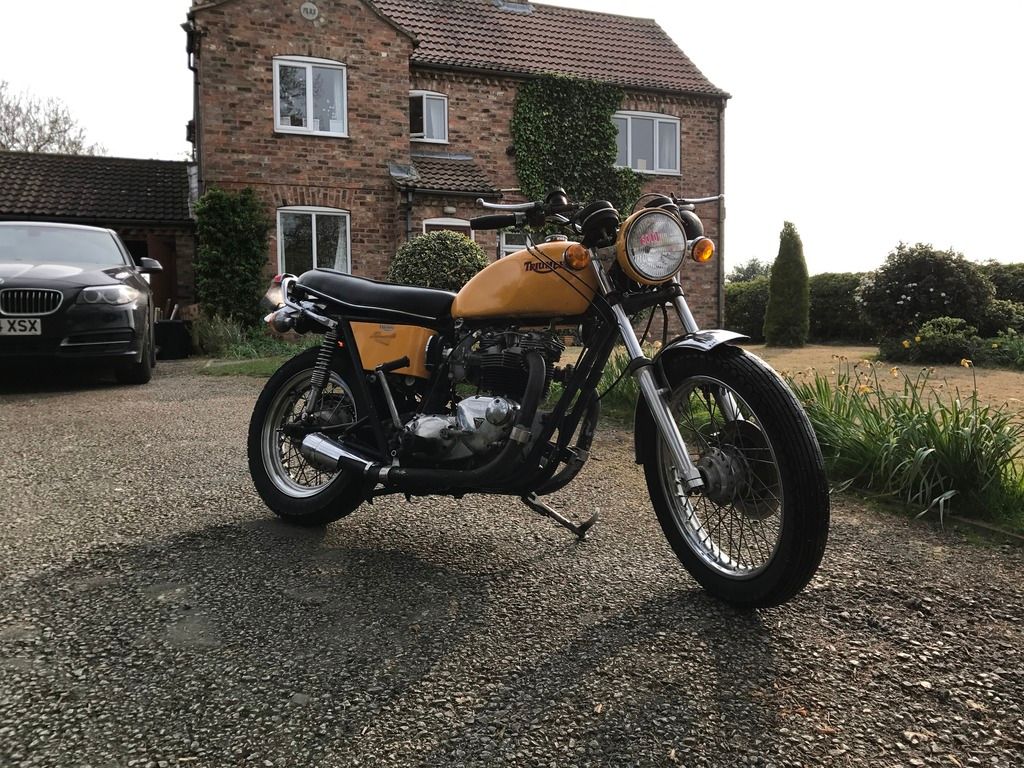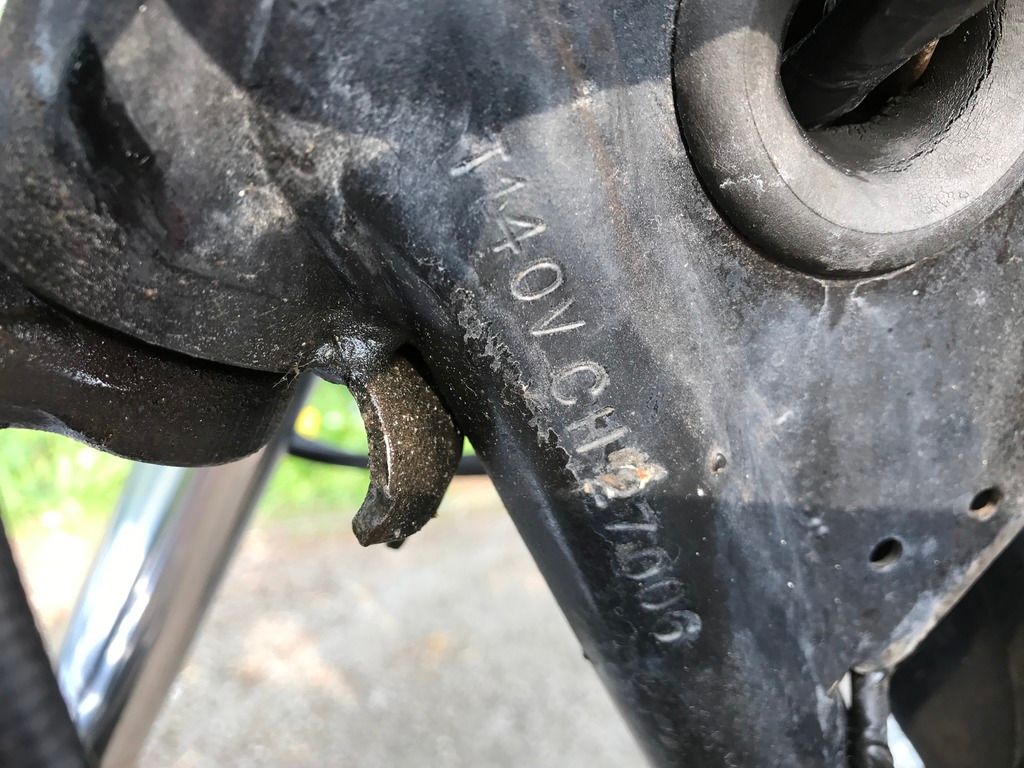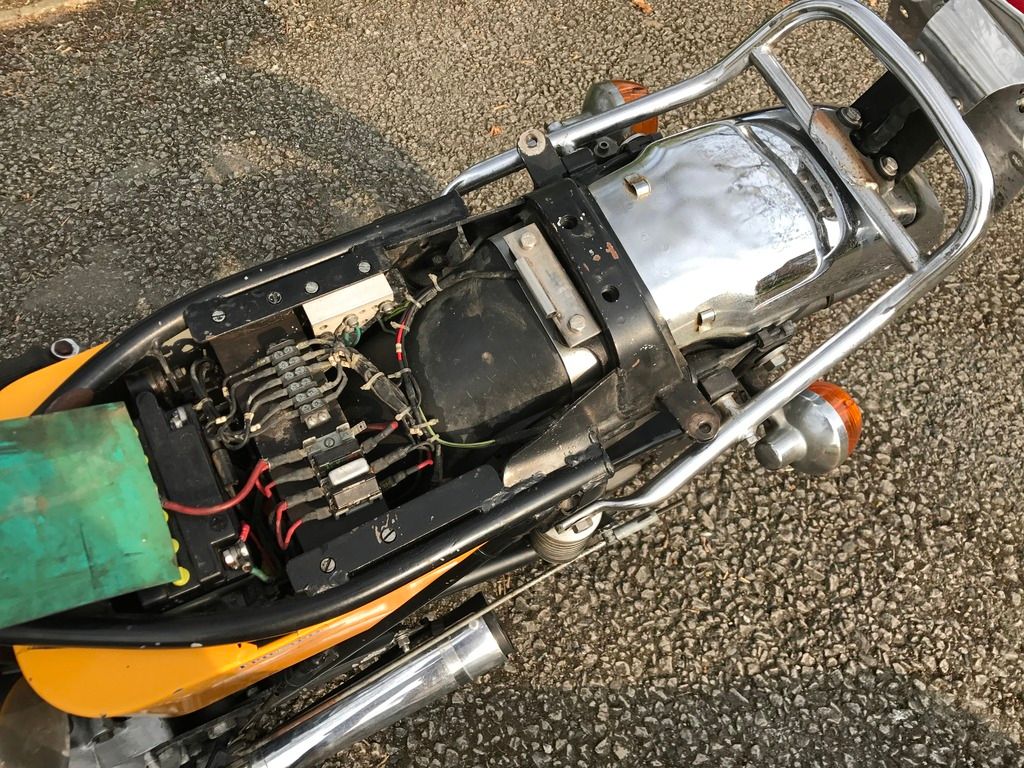 Is this a TRADE ADVERTISEMENT?? Click HERE to report it!